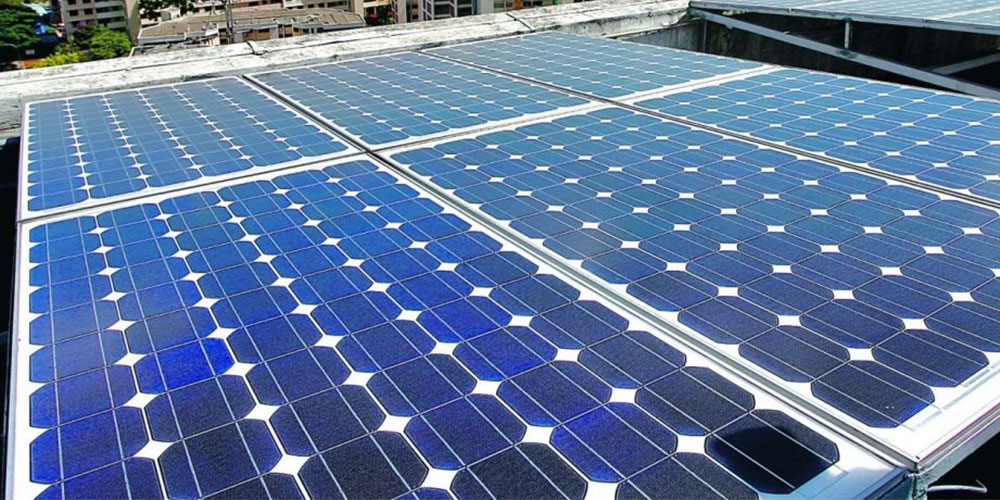 Rooftops
Welcome To Ahmedabad Solar – The largest Rooftop Solar Panels Dealer in Ahmedabad, Gujarat. We are happy to say that being an authorized channel partner of "Tata Power Solar", the entity provides all solutions with regards to the clean energy segment.
When it comes to utilizing power, not only low cost but the reliability of the power source is another important concern for any user.
There are various options to utilize this power requirement and the most efficient one among them is the rooftop solar power panel installation. We have the expertise to install wide ranges of rooftop solar plants and solar rooftops in Ahmedabad, Gujarat. This provides the user with limited vacant space for the indigenous power plant to operate using the open terrace as the location of power generation.
This being a specialized job involves a team that has worked in a similar installation on previous occasions. The alignment of the solar array cells are placed in the best possible manner using the location analysis, so that frequent changes and shifts are not required.
The maintenance activity is easy to carry out and can be carried out at regular intervals thus ensuring a hassle-free power supply. Contact us for the best rooftop solar system in Ahmedabad, Gujarat.
Tata Solar Power
Tata Power Solar, India's most trusted and dependable rooftop solutions provider.
Tata Power Solar is India's leading integrated solar player, excelling across the solar value chain right from the manufacturing of cell/modules and solar products to executing rooftop and utility-scale solar projects.
Tata Power Solar is the pioneers in India's rooftop domain for more than 30 years, having commissioned our first solar installation in 1991 and an installed base of more than 425 MW of rooftop systems today.
India's leading Corporates, MNCs, and Institutions have chosen to work with us as their trusted partner in their green energy journey.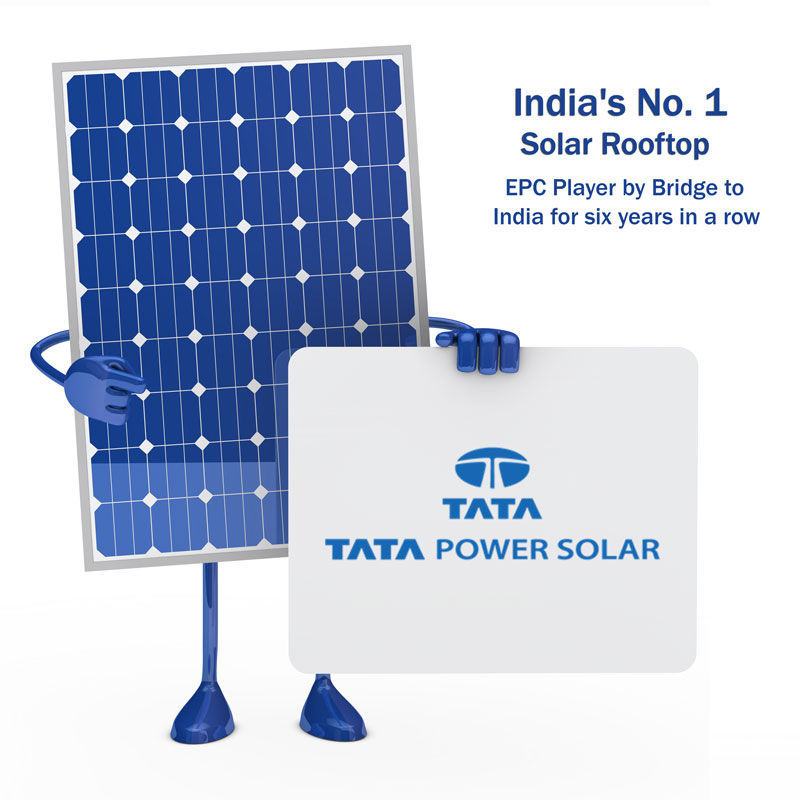 Tata Power Solar is a partner of choice for over 10,000 residential customers. Our delighted customers are a testimony to our quality & excellence in execution.
425 MW++ OF CUMULATIVE SOLAR ROOFTOP INSTALLATIONS, BRIGHTENING LIVES ACROSS INDIA
WORLD'S LARGEST SOLAR ROOFTOP INSTALLATION ON A CRICKET STADIUM, 820.8 KWP AT CRICKET CLUB OF INDIA, MUMBAI.
170+ SALES & SERVICE CHANNELS PARTNERS ACROSS INDIA
INDIA'S LARGEST SOLAR ROOFTOP INSTALLATION, 16 MW – RSSB-EES, AMRITSAR*
INDIA'S LARGEST SOLAR CARPORT 2.67 MW – COCHIN INTERNATIONAL AIRPORT (CIAL)
24X7 REMOTE MONITORING FOR PERFORMANCE ANALYSIS & REAL-TIME SERVICE SUPPORT.