RESIDENTIAL SOLAR ROOFTOP
Topmost Residential Rooftop Solar Installation Company in Ahmedabad, Gujarat.
"𝑨𝒉𝒎𝒆𝒅𝒂𝒃𝒂𝒅 𝑺𝒐𝒍𝒂𝒓" is the #𝑵𝒐.1 solar rooftop panels provider company in Ahmedabad.
Solar energy is the most flexible form of renewable energy and has become affordable enough for most households. As solar costs keep dropping, the process of installing solar, what to know, where to start, whom to call, and what to pay is not so simple.
Solar plants can provide free, uninterrupted electricity for the years together while at the same time contribute towards a greener environment. Rooftop solar plants are also easy to install and require minimal maintenance.
India is on the cusp of a solar revolution and we with Tata Power Solar have been right at the forefront, leading the move towards sustainable energy solutions.
Investing in rooftop solutions leads to great savings while protecting the environment. Ahmedabad Solar offers solar rooftop for home. Save and Earn from your idle rooftop space.
AHMEDABAD SOLAR OFFER A VARIETY OF FINANCING OPTIONS FOR OUR RESIDENTIAL CUSTOMERS.
Ahmedabad's Most Trusted Brand
300+ residential systems commissioned
6200 KW+ of installations
24X7 service support, for complete peace of mind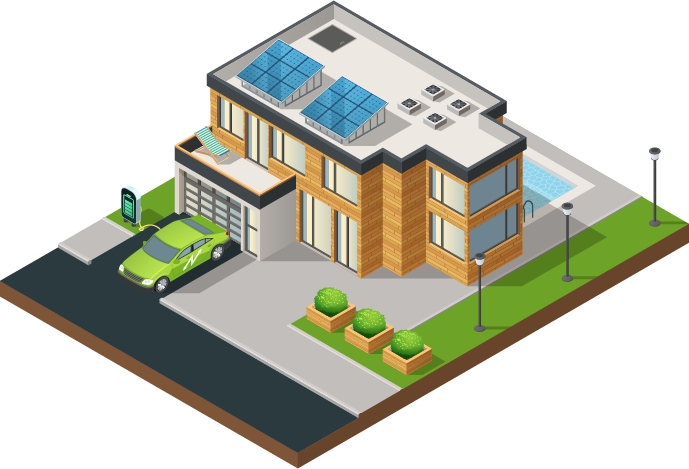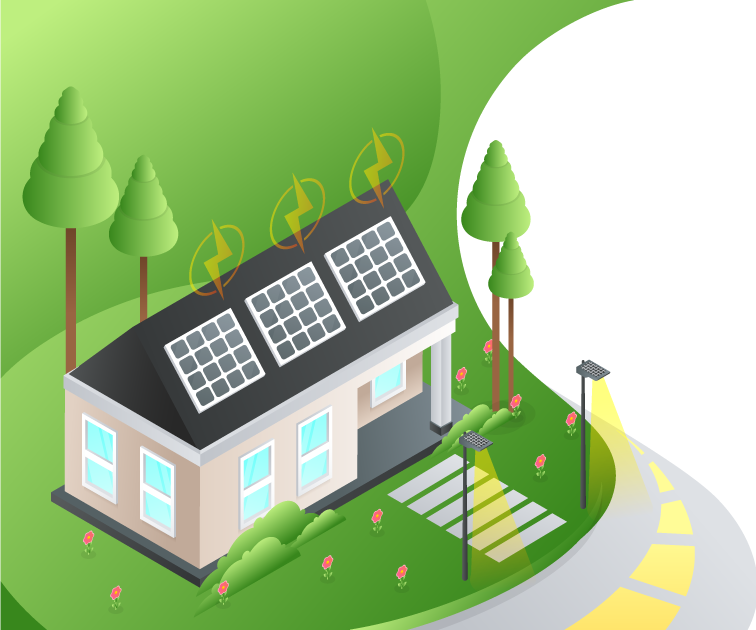 Hedge against rising energy costs
Scalable design for easy upgrades
Who can avail of the Solar Rooftop Subsidy?
The Ministry of New and Renewable Energy (MNRE) has issued a clarification regarding the subsidy applicable for rooftop solar installations by individual residential households under phase-II of the grid-connected rooftop solar program.
In its official memorandum, the MNRE states that subsidy under Phase-II of the grid-connected rooftop solar program will be available to all eligible households for installation of rooftop solar as per regulations of respective State Electricity Regulatory Commission (SERC) and provisions of program implementation guidelines.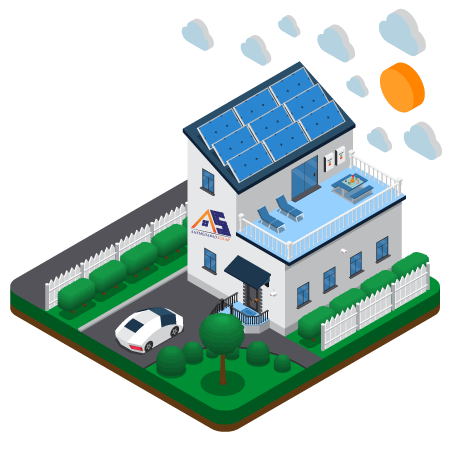 According to the MNRE statement, rooftop solar installations up to 3 kW will qualify for a subsidy of 40%. For rooftop solar installations of 40% for up to 3 kilowatts (kW) system and a subsidy of 20% for a system of 3.1 kW to 10kW. However, there's no subsidy beyond 10 kW capacity.
Ahmedabad Solar Rooftop In Gujarat
Ahmedabad
Surat
Vadodara
Rajkot
Bhavnagar
Morbi
Gandhidham
Nadiad
Bharuch
Porbandar
Jamnagar
Junagadh
Anand
Navsari
Surendranagar