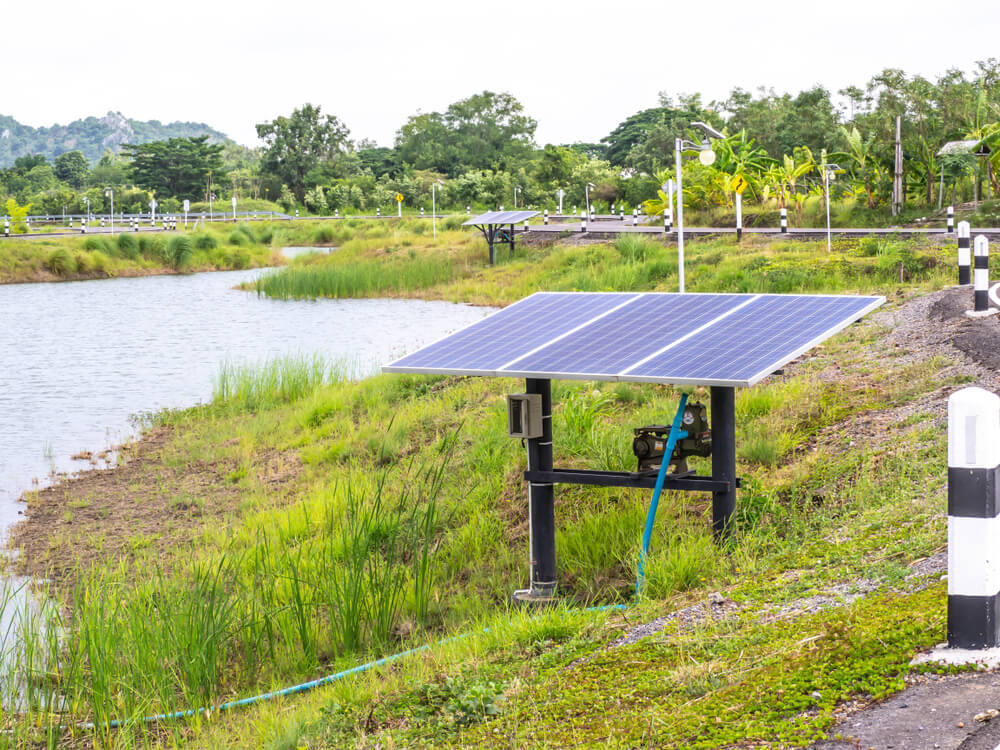 Solar Water Pumps
Ahmedabad Solar is the largest "Solar Water Pump" dealer in Ahmedabad, Gujarat.
The solar water pump is a self-priming device with an automatic pump controlling feature. The low sound emission is made possible using the latest motor control technology available.
The pump is a fairly priced device in comparison to its peers and has proved itself for multiple uses. The feature includes easy operability and installation, along with low maintenance requirements.
We have the expertise to install wide ranges of solar submersible pumps in Ahmedabad, Gujarat.
We are the authorized partner of "Tata Power Solar" solar water pump manufacturers.
How do solar water pumps help rural regions?
People from rural regions have to work additionally hard for water, especially due to the unpredictable nature of rain in the country.
Our solar-powered water pumps are a low-cost solution enabling residents in these areas to spend more time increasing their income by growing crops etc., rather than ferrying water from far off distances.
Food For Thought
Solar panels make up to
50% of the cost of the system.
Our Solar Panels feature a
25-year warranty.
AC Pumps
Ahmedabad Solar 1HP-AC- Submersible
Ahmedabad Solar 2HP-AC- Submersible
Ahmedabad Solar 3HP-AC- Submersible
Ahmedabad Solar 5HP-AC- Submersible
DC Pumps
Ahmedabad Solar 1HP-DC- Submersible
Ahmedabad Solar 2HP-DC- Submersible
Ahmedabad Solar 3HP-DC- Submersible
Ahmedabad Solar 5HP-DC- Submersible